About Us
All designs/creations are hand-crafted by us using genuine leather, stripped in to ideal sizes, all work is imprinted/stitched colored then sewed onto leather.
You will find a fabulous, fashionable selection of Hand Crafted accessories for every taste and any budget. We have unique, one of a kind designs for every occasion, and we are here to help you find the perfect companion for your outfit. Because each piece is hand crafted, no two designs are alike.
Our page is a treasure box full of fashion inspiration, accessory ideas, and knowledgeable staff ready to assist you. Whether you're looking for a complementary piece for that little black dress or that elusive piece to complete your outfit, we have something unique for you!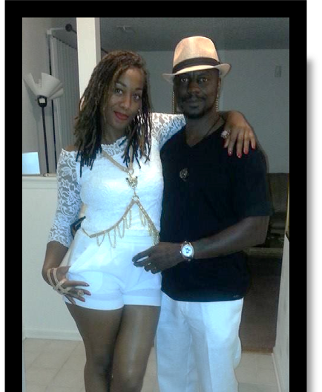 Bernard Combs (Right) and Marquita Holloway (Left) are the Creators of this superlative line of accessories.